Course Learning Platform
| Course Name | Section | Course Coordinator | Communication Platform | Learning Platform |
| --- | --- | --- | --- | --- |
| First Year | | | | |
| 2301107 CALCULUS I | 57 | Assist. Prof. Teeraphong Phongpattanacharoen, Ph.D. | LINE OpenChat | Zoom |
| 2302101 GEN CHEM I | 51 | Assist. Prof. Rojrit Rojanathanes, Ph.D. | Blackboard | Zoom |
| 2302103 GEN CHEM LAB | 53-54 | Assoc. Prof. Somsak Pianwanit, Ph.D. | Blackboard | Zoom |
| 2303101 GEN BIO I | 51 | Assist. Prof. Nipada R. Disyatat, Ph.D. | TDF | Zoom |
| 2303102 GEN BIO LAB I | 51 | Assist. Prof. Sittiporn Pattaradilokrat, Ph.D. | Facebook Group | Online |
| 5503111 ENG COMM SCI I | 3-4 | TDF | TDF | Online |
| Second Year | | | | |
| 2300251 CON & ISSUES BIOTECH | 51 | Assoc. Prof. Naraporn Somboonna, Ph.D. | MS Teams | TDF |
| 2301170 COMP PROG | 51 | Assist. Prof. Dittaya Wanvarie, Ph.D. | MS Teams | MS Teams |
| 2301172 COMP PROG LAB | 51-52 | Assist. Prof. Dittaya Wanvarie, Ph.D. | MS Teams | MS Teams |
| 2301286 PROB/STAT | 51 | Monchai Kooakachai, Ph.D. | Line Group | Zoom |
| 2302271 ORG CHEM I | 51 | Prof. Khanitha Pudhom, Ph.D. | Blackboard | Zoom |
| 5503213 COMM PRES SKIL SCI | 3-4 | TDF | TDF | Online |
General Education Course Learning Platform
Limit, continuity, differentiation and integration of real-valued functions of a real variable and their applications; techniques of integration; improper integrals.
3 credits
Instructor:
TDF
2302101 GENERAL CHEMISTRY I
Structure of atoms; chemical bonding: ionic bonding, covalent bonding, valence bond theory, hybridization-PI interaction, coordination, intermolecular forces, molecular movement; state of matter: gases, structure of solid, liquid, and solutions; chemical reactions; interaction of matters with electromagnetic radiation and electrical energy; chemical thermodynamics.
3 credits
Instructor:
TDF
2302103 GENERAL CHEMISTRY LABORATORY
Standard solution preparations; quantitative analysis; electrochemistry; enthalpy of solution and reaction; chemical kinetics; spectroscopy; qualitative analysis.
1 credits
Instructor:
TDF
2303101 GENERAL BIOLOGY I
An Introduction to the cell as the basic unit of life; modern cell concepts; cell organization; cell structure and function; comparative approach of animal physiology; reproduction; development; evolution; ecology; animal behavior and biodiversity.
3 credits
Instructor:
TDF
2303102 GENERAL BIOLOGY LABORATORY I
Experiments and practices in microscope, cell, animal tissue, animal organ systems, homeostasis, nervous system, reproduction, development, evolution, diversity of life, ecology, and behavior.
1 credits
Instructor:
TDF
5503111 ENGLISH COMMUNICATION FOR SCIENCE I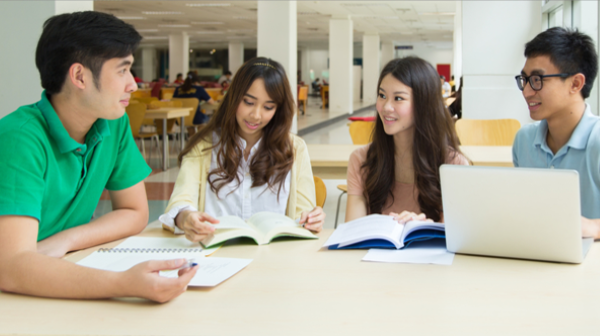 Practice in language skills with emphasis on critical reading, expressing opinions, participating in formal discussions, and making presentations.
3 credits
Instructor:
TDF
2300251 CONCEPTS AND ISSUES IN BIOTECHNOLOGY
Concept and basic approaches to biotechnology research and development that leads to applications in various areas including plant biotechnology, animal biotechnology, microbial biotechnology, environmental biotechnology, biotechnology in industry, bioinformatics, intellectual property and other current topics.
3 credits
Instructor:
TDF
2301170 COMPUTER AND PROGRAMMING
Basic concepts of computer systems; basic concepts of programming; computer ethics and security; applications.
3 credits
Instructor:
TDF
2301172 COMPUTER AND PROGRAMMING LABORATORY
Basic programming and applications.
1 credits
Instructor:
TDF
2301286 PROBABILITY AND STATISTICS
Basic probability concepts; probability distributions, some important sampling distributions; estimation, hypothesis testing; analysis of variance; regression and correlation; the chi-square distribution and the analysis of frequencies; non-parametric statistics.
3 credits
Instructor:
TDF
2302271 ORGANIC CHEMISTRY I
Structures and properties of organic molecules; methane and chemical reactions; alkanes and cycloalkanes; stereochemistry; alkyl halides; alkenes; cycloalkenes; dienes; alkynes; hydrocarbons; alcohols; ethers and epoxides; spectroscopy and structures.
3 credits
Instructor:
TDF
5503213 COMMUNICATION AND PRESENTATION SKILLS FOR SCIENCE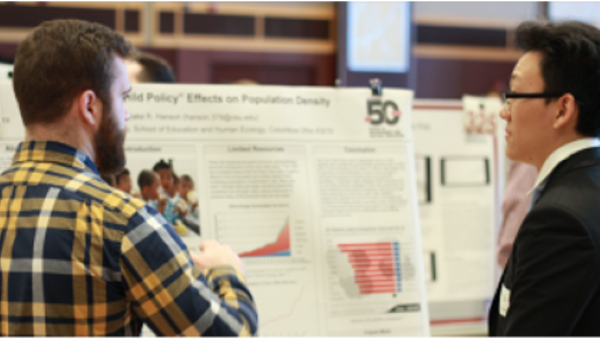 Practice in English for oral communication in science-related contexts, participating in group discussions and meetings, and giving oral presentations on science-related topics.
3 credits
Instructor:
TDF