Overview
The International B.Sc. Program in Biotechnology (BBTech) is an interdisciplinary program under the Faculty of Science, Chulalongkorn University focusing in various areas including animal and plant biotechnology, microbial biotechnology, environmental biotechnology, food biotechnology, bioinformatics, and biotechnology management.
Biotechnology is essential to the advancements in agriculture, health and medicine, food and non-food products, as well as environmental protection. Advancements expand to involve diverse and multidisciplinary sciences, such as recombinant DNA technology, applied immunology, and genomics. Therefore, Thailand must prepare researchers who are well-equipped and skillful in latest technologies and biotechnological innovations in order to contribute to the sustainable development and health, and economic growth of the country and the world.
Objectives
Graduates who are able to explain in molecular level of important foundations in biotechnology and its applications. Graduates are expected to command skills of using essential laboratory instruments and carry out research in biotechnology for applications in agriculture, industry, food, environment, or medicine, which will serve the need of the Thai society. They will be able to communicate and work effectively with people of different culture.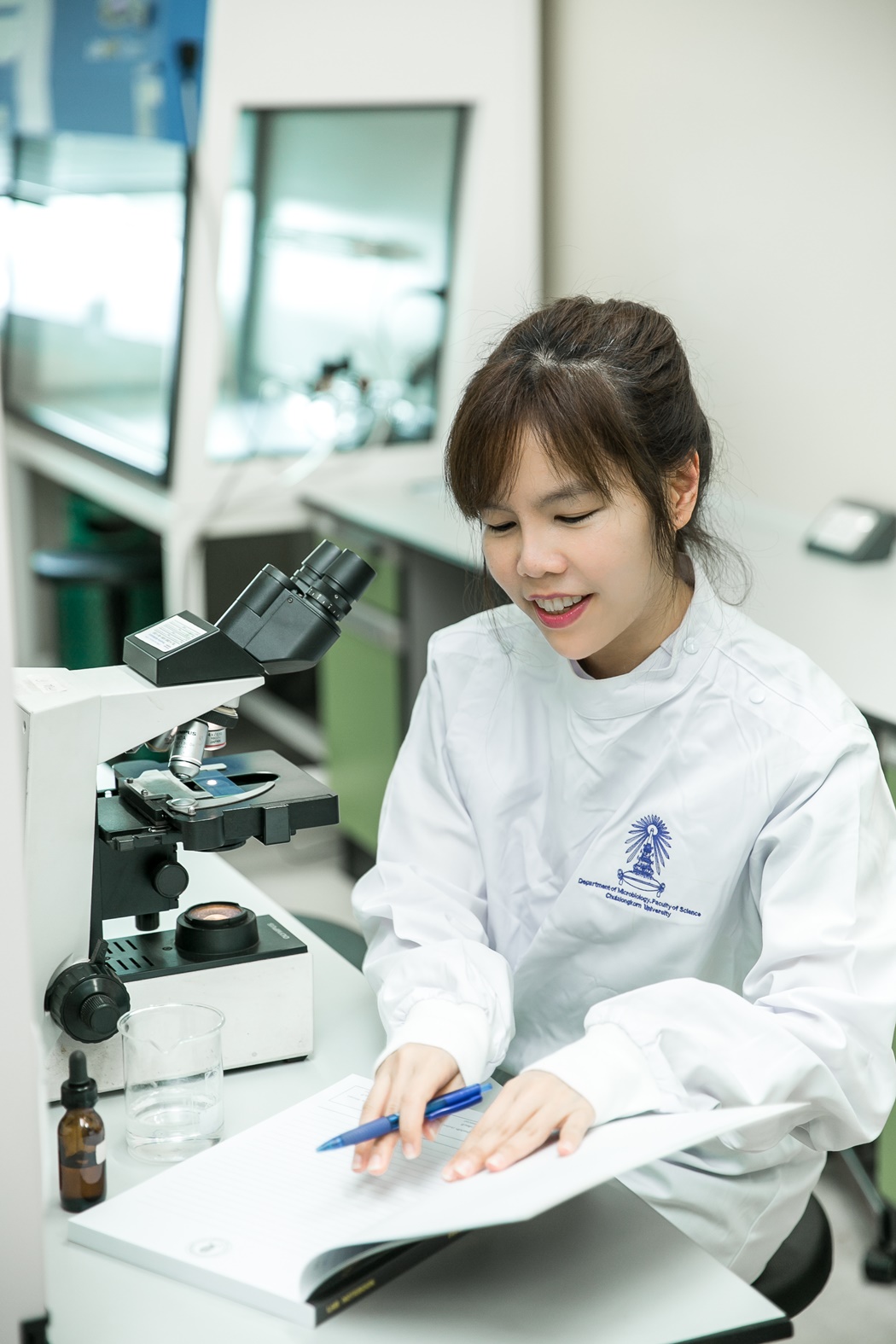 Why This Program at Chula?
Thailand's Oldest and Most Prominent School of Science
Regarded as a school that produces proficient science graduates since 1916, Chulalongkorn's Faculty of Science, the third largest faculty of the university, offers graduate and undergraduate education in 14 departments. Since the establishment of the Faculty, over 10,000 students have graduated with Bachelor degrees. At present, the number of undergraduate and post-graduate students is more than 2,000 and 800 respectively.
Outstanding Faculty-Student Ratio
The Faculty of Science has almost 400 academic staff supported by over 300 administrative staff and technicians. The faculty provides academic services through consultations, academic seminars, and technological development and transfer. Our courses and research are taught and supervised by outstanding faculty members who are at the forefront of biotechnological researches and innovations in Thailand.
Taking Advantages of Thailand's Great Biodiversity
Thailand is a country of great biodiversity, which provides valuable resources that can be used to improve our health and lives. Students will be able to take advantage of the country's great resources for the studies and experiments in the field of biotechnology that which has now expanded to include interdisciplinary of diverse sciences, such as applied immunology, genomics and big data.
Various Areas to Choose From
The program's curriculum is designed to accommodate candidates with different interests in biotechnology through various coursework and research opportunities.  Various areas of Biotechnology offered include:
Environmental Biotechnology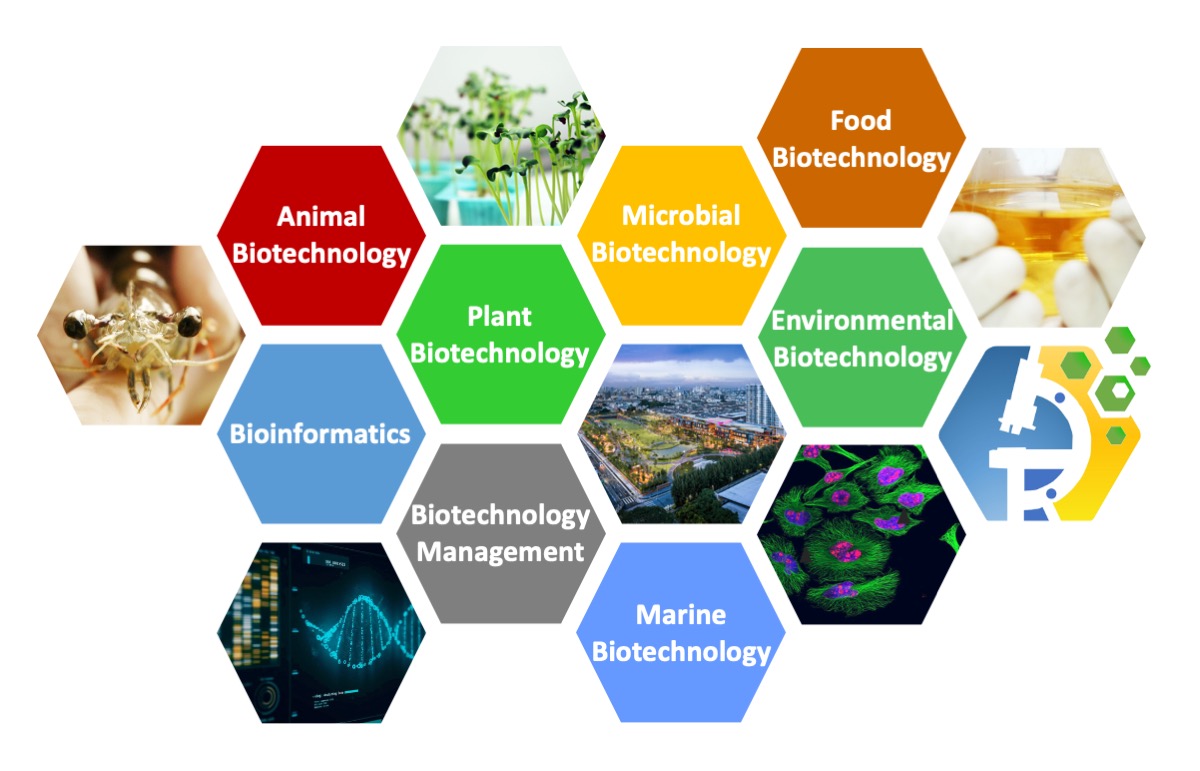 Career Opportunities
Career opportunities in biotechnology include bioengineer, microbiologist, plant and animal biotechnologist, biochemistry technologist, environmental biotechnologist, food scientist and technologist, biotechnology management jobs, R & D jobs in companies, R & D jobs in government labs, academic jobs in colleges & universities, QA / QC jobs, clinical research jobs, production jobs in pharmaceutical industry, etc.