Food Biotechnology
Food biotechnology is the application of biotechnology principles and techniques to the study and manipulation of food and food production. It involves the use of advanced technologies to modify or improve the characteristics of food and food-producing systems, with the goal of developing new or improved food products and technologies.
Examples of food biotechnology applications include the development of crops with improved nutritional content or other desirable traits, the production of foods using fermentation or other biotechnological processes, and the use of genetically modified organisms (GMOs) to produce food ingredients or to improve food production systems. Food biotechnology can also involve the use of biotechnology techniques to preserve food or to enhance its flavor, texture, or other sensory characteristics.
Food biotechnology is an important field that has the potential to contribute to the development of sustainable and efficient food production systems, as well as to the development of new and improved food products. It is an area of active research and development, with many exciting possibilities for the future.
Food Biotechnology Courses
Required Elective Courses
2314335  PROC FOOD BIOT I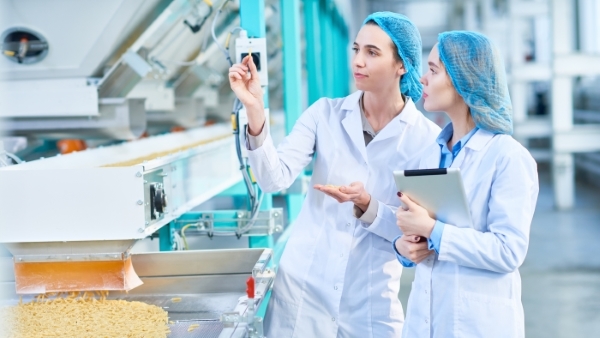 PROCESSING IN FOOD BIOTECHNOLOGY I
Process operation in food biotechnological industries: locations, processes, facilities, raw materials, infrastructures, waste water and waste materials, mass transfer in bioreactor, process scale-up, contamination control in biotechnological processes, food plant sanitation and safety and regulations related to biotechnology processes in industrial scale.
3(3–0–6)
2314336  PROC FOOD BIOT II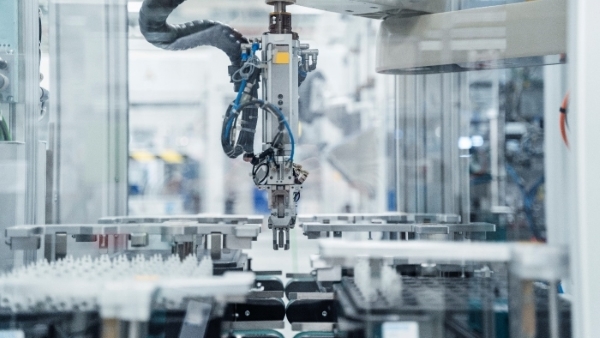 PROCESSING IN FOOD BIOTECHNOLOGY II
Statistical process control, artificial intelligence; process design; downstream process: drying , freezing, heating, irradiation, separating and related equipment; packaging.
3(3–0–6)
2314339  PROC FOOD BIOT LAB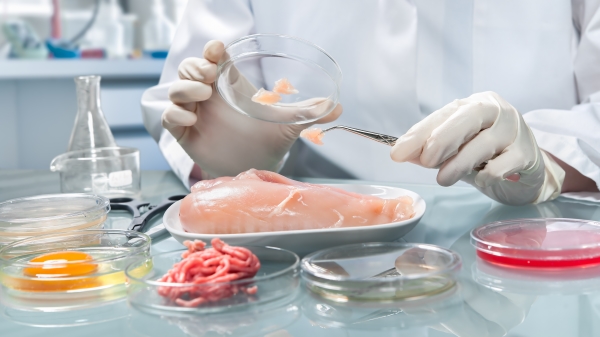 PROCESSING IN FOOD BIOTECHNOLOGY LABORATORY
Production and quantitative analysis of primary metabolites, wastewater analysis, determination of oxygen mass transfer coefficient in water; extraction and purification of plant extracts, production and purification of secondary metabolites, production of polysaccharide; food plant sanitation.
1(0–3–0)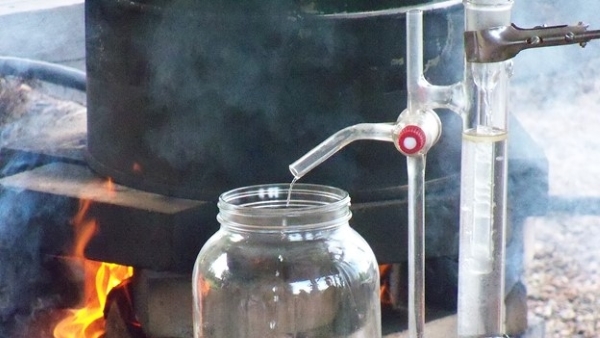 BIOLOGICAL CHEMISTRY FOR BIOTECHNOLOGY
Occurrence, chemistry, and importance of biological active substances to biotechnology; fermentation and enzyme technology; chemistry and biosynthesis of secondary metabolites; separation and purification; methods of structure determination.
3(3–0–6)
2314435  BIOT FOR FOOD IND
BIOTECHNOLOGY FOR FOOD INDUSTRY
Application of biotechnology in food industries: seasonings industry, alcoholic beverage industry, food packaging industry, starch processing industry by using enzymes, bacterial polysaccharide industry.
2(2–0–4)
2314572  FOOD PROD DESIGN
FOOD PRODUCT DESIGN 
Basic concepts of systematic food products and process, identification of modeling system, modeling and optimization for both food formulation and process.
2(2–0–6)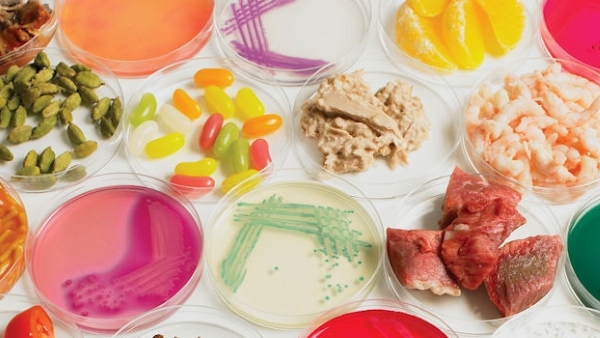 APPLIED FOOD MICROBIOLOGY
In-depth study the roles microorganisms play in food industrial and biotechnological processes; importance microorganisms in the safety and production of foods; current situation on food poisoning microorganisms and update methods of food poisoning/food-borne disease investigation and control.
3(3–0–6)